Meet the Cadre: Joel Hardison
"Meet the Cadre" is a simple interview format glimpse into each of the outstanding folks that make Apache Solutions what it is today. We wanted to give all of our students, social media followers, and website visitors an individualized introduction to each of our Coaches, Instructors, and Administrators. This week we introduce Mr. Joel Hardison. (AKA: Trey, Joel Trey, Trey Joel Trey III)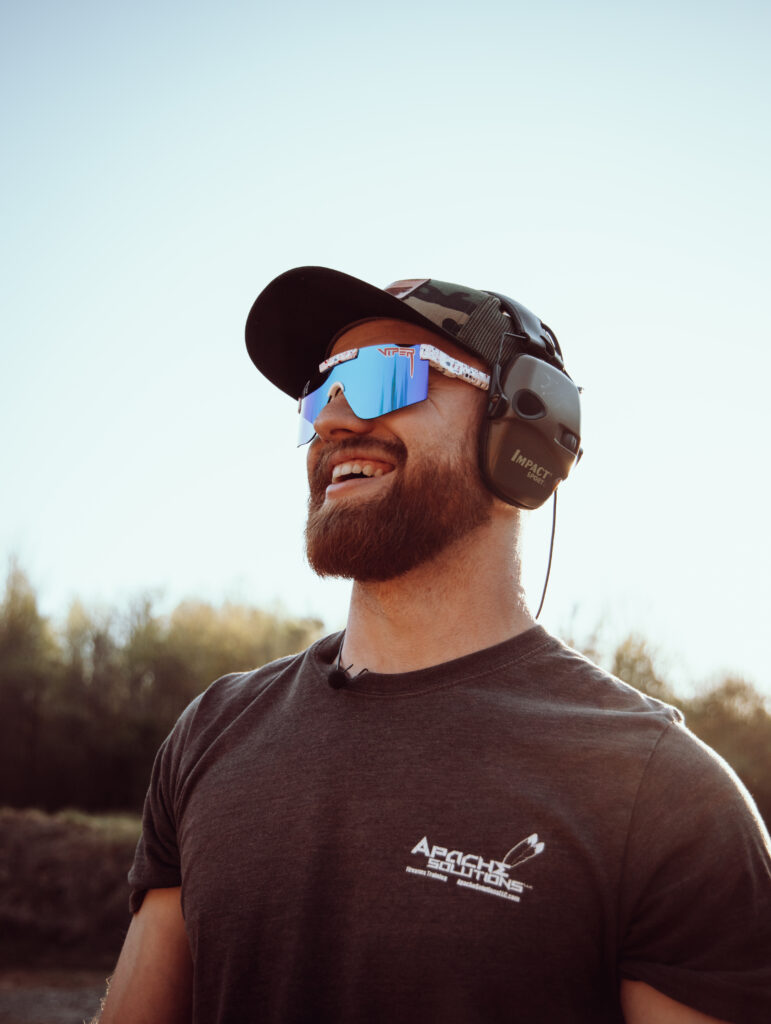 Joel Hardison
What is your age group: 18-25, 25-35, 35-50, "Experienced"?
25-35
What is your current role within Apache Solutions?
My current role is to provide instruction through one-on-one sessions and classes. I am also the media man for Apache's online platforms.
Do you consider this a Full-time job, Part-time job, or hobby?
Part-time job
Why have you taken on this role?
I have taken on this role to better my community and myself.
Why choose Apache Solutions?
I chose Apache because it is an environment like no other. It provides a comradely brother/sisterhood, accountability, and much more. Apache has, and continues to make me a better person in EVERY aspect of my life; and by joining the team, hopefully I can spread the mindset and environment found here at Apache! It is not just because of the environment. The training is top notch and everyone involved believes in and upholds the mission "to make a more competent armed society".
What course have you participated in (as a student) that is your favorite/most memorable?
My most memorable course I have participated in as a student was Phill Groff's AVD. Not only did I meet Kent Hower and Phill for the first time, the whole experience of the trip was a blast!
What course have you taught (or assisted with) at Apache Solutions is your favorite/most memorable?
My favorite class I have helped in at Apache is Apache's EDC. It is often the first class students take after they get a solid grip on the fundamentals of pistol shooting. It is very rewarding to watch the students in this class start to build confidence and have a blast while doing it.
Name one instructor or course (Not including Apache Solutions) that you think everyone should experience:
Phill Groff of VIGR Training's AVD class
What are your Non-Firearm related hobbies?
Photography/videography, mountain biking, hiking, biking, pretty much anything outdoors!
Do you have any Major Accomplishments or Certifications you would like to share?
NRA Basic Pistol Certified Instructor
NRA Certified Range Safety Officer
2nd member of Apache Cadre to complete RACC Program
Hold #5 and #15 Ranking for completing Apache's Rite of Passage
Fun Fact: I've been a published poet since middle school!