Meet the Cadre: Tim Kelly
"Meet the Cadre" is a simple interview format glimpse into each of the outstanding folks that make Apache Solutions what it is today. We wanted to give all of our students, social media followers, and website visitors an individualized introduction to each of our Coaches, Instructors, and Administrators. It seems only right to begin with the man that started it all, Mr. Tim Kelly.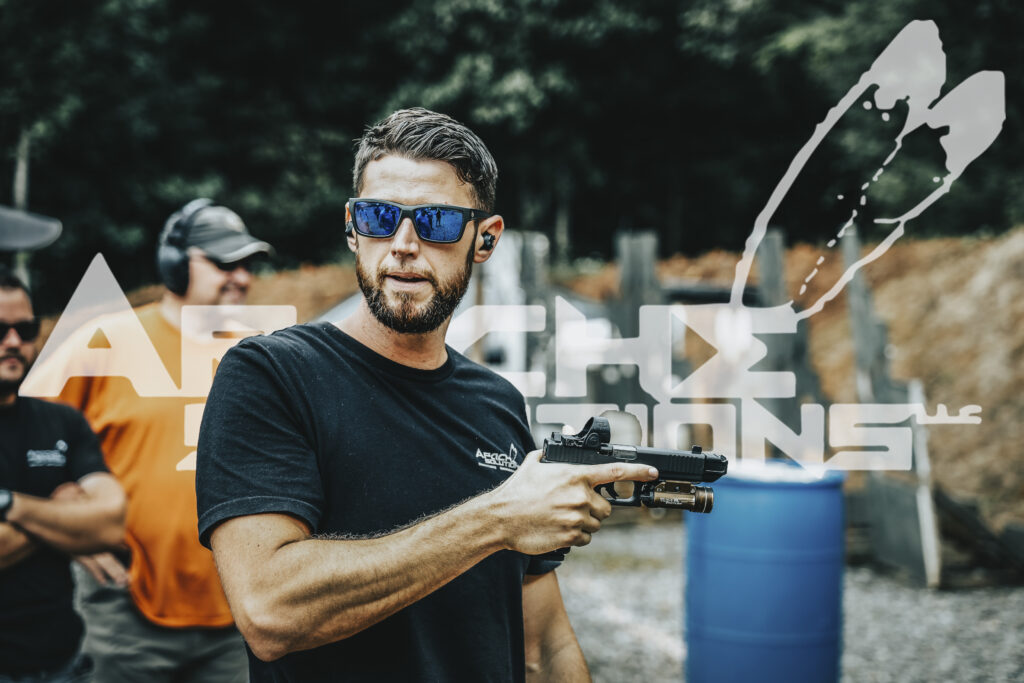 Tim Kelly
What is your age group: 18-25, 25-35, 35-50, "Experienced"?
35-50
What is your current role within Apache Solutions?
Owner/ Chief Adminstrator
Do you consider this a Full-time job, Part-time job, or hobby?
Full Time
Why have you taken on this role?
There is a need for quality firearms instruction in our community.
Why choose Apache Solutions?
Well, I have an entire article discussing this. Give it a read!

Why the name Apache? – Apache Solutions(opens in a new tab)
What course have you participated in (as a student) that is your favorite/most memorable?
Combative Pistol Course _ Handgun Combatives
What course have you taught (or assisted with) at Apache Solutions is your favorite/most memorable?
"Advancing Every Day Carry" is my favorite course to teach.
Name one instructor or course (Not including Apache Solutions) that you think everyone should experience:
This one is tough… I would say Tom Givens, for anyone looking to be a serious Firearms Trainer. And John Murphy if you call yourself a "Responsibly Armed Citizen"
What are your Non-Firearm related hobbies?
Hunting….wait…uh…. Camping, kayaking, ju-jitsu
Do you have any Major Accomplishments or Certifications you would like to share?
OEF Combat Veteran, United States Marine Corps (2005-2013)

Associates Degree in Mechanical Engineering (2016)

GSSF Master Shooter (2018)

NRA Training Counselor (2019)

Top Shooter, Handgun Combatives Certified Instructor, 1/21 in the nation (2019, 2020)

Rangemaster Certified Master Firearms Instructor (2022)