"Meet the Cadre" is a simple interview format glimpse into each of the outstanding folks that make Apache Solutions what it is today. We wanted to give all of our students, social media followers, and website visitors an individualized introduction to each of our Coaches, Instructors, and Administrators. This week, we introduce "Doc"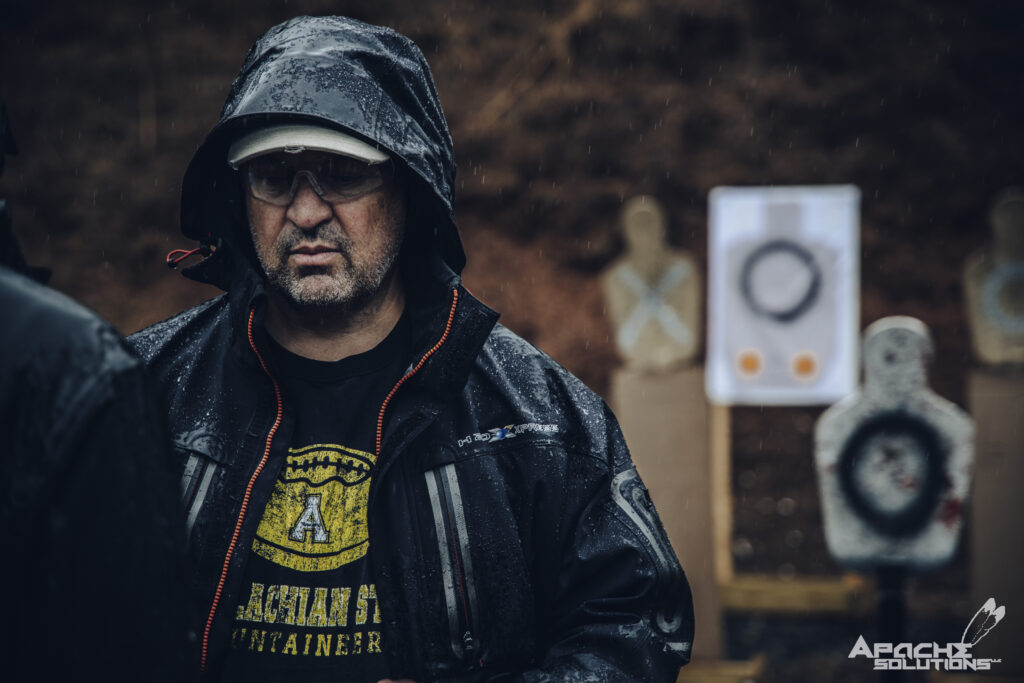 Doc
What is your age group: 18-25, 25-35, 35-50, "Experienced"?
 Time-tested
What is your current role within Apache Solutions?
Coach/Psychologist
Do you consider this a Full-time job, Part-time job, or hobby?
Hobby
Why have you taken on this role?
Someone has to keep this bunch straight
Why choose Apache Solutions?
Sincere group of people and instruction is great​.
What course have you participated in (as a student) that is your favorite/most memorable?
Test run of AEDC in a hurricane
What course have you taught (or assisted with) at Apache Solutions is your favorite/most memorable?
Any class that I get to help someone 1on 1 and something finally "clicks" for them.
Name one instructor or course (Not including Apache Solutions) that you think everyone should experience:
Gil with Fortitude Consulting.
What are your Non-Firearm related hobbies?
Trying to keep my family happy.
Do you have any Major Accomplishments or Certifications you would like to share?
NRA Basic pistol instructor
Modern Samurai Project Instructor
Tim Herron Shooting Instructor
Rangemaster Instructor