Meet the Cadre: Derek Watkins
"Meet the Cadre" is a simple interview format glimpse into each of the outstanding folks that make Apache Solutions what it is today. We wanted to give all of our students, social media followers, and website visitors an individualized introduction to each of our Coaches, Instructors, and Administrators. This week, we introduce Mr. Derek Watkins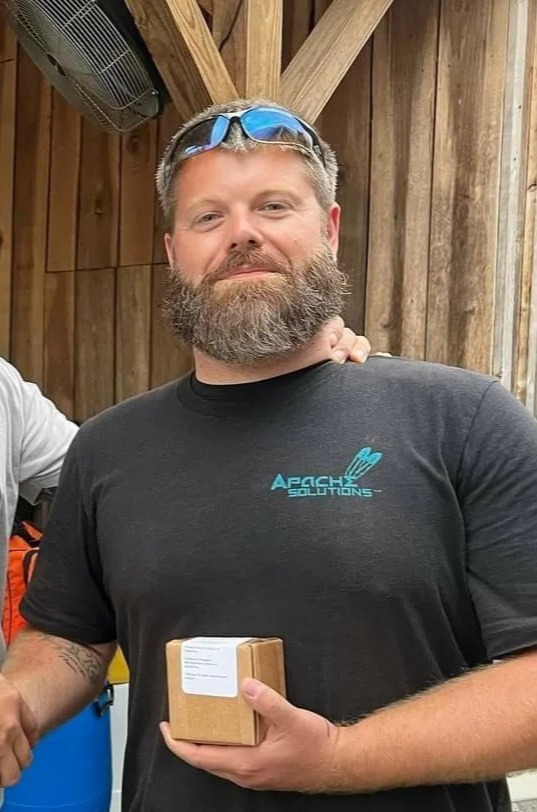 Derek Watkins
What is your age group: 18-25, 25-35, 35-50, "Experienced"?
35-50 with hopes of being experienced one day.
What is your current role within Apache Solutions?
Instructor
Do you consider this a Full-time job, Part-time job, or hobby?
Part time but would love to be full time soon.
Why have you taken on this role?
I knew early on in my personal training that I wanted to teach and help with Apache's mission.
Why choose Apache Solutions?
The cadre! Apache has built a cadre of women and men who all have great qualities. Apache consists of a diverse group with a similar goal in mind. I wouldn't want to be on this path without them.
What course have you participated in (as a student) that is your favorite/most memorable?
This is tough. I've been fortunate to take so many great classes and train with some awesome people. I will have to say one that I will always remember is the Rangemaster Instructor development course. That was when it finally clicked for me, and I started to believe I may just be able to actually do this.
What course have you taught (or assisted with) at Apache Solutions is your favorite/most memorable?
Without a doubt,, the Girl and A Gun conference in Colorado. That was an amazing experience, and I was very fortunate to have had the opportunity to be there.
Name one instructor or course (Not including Apache Solutions) that you think everyone should experience:
There are many great ones out there, but I believe everyone should take John Murphy's Street Encounters. There is so much packed into that 2 day course that everyone, whether they carry or not, can get something from it.
What are your Non-Firearm related hobbies?
Ridding the world of the evil that is wind turbines and mayonnaise.
Do you have any Major Accomplishments or Certifications you would like to share?
Rangemaster Certified Instructor
NRA RSO