Meet the Cadre: Dan Brady
"Meet the Cadre" is a simple interview format glimpse into each of the outstanding folks that make Apache Solutions what it is today. We wanted to give all of our students, social media followers, and website visitors an individualized introduction to each of our Coaches, Instructors, and Administrators. This week, we introduce Mr. Dan Brady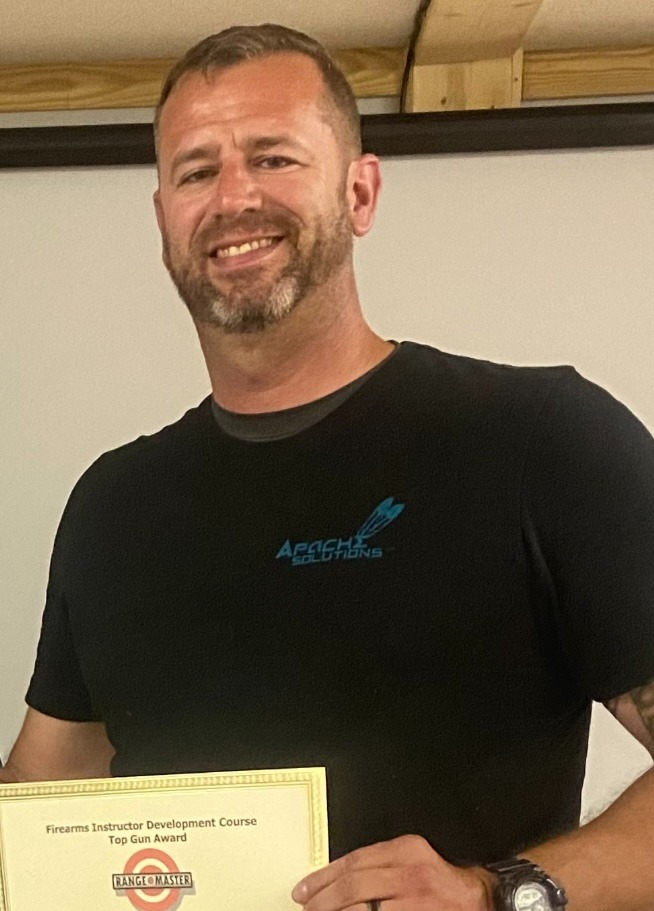 Dan Brady
What is your age group: 18-25, 25-35, 35-50, "Experienced"?
35-50
What is your current role within Apache Solutions?
Team Leader/ Lead Instructor
Do you consider this a Full-time job, Part-time job, or hobby?
I consider this role a part time job but full time passion. I still have several years left in my full time .gov job before I can pursue it Full Time. 
Why have you taken on this role?
I've spent the last 20+ years responding to crime after it has occurred. Life saving skills are generally not needed, until they are needed desperately. If you don't consider that fact until that moment, you must rely on luck to see you through. I am passionate about drawing people's attention to consider these things and help lay out a path to self reliance under duress. 
Why choose Apache Solutions?
Working with a passionate team striving towards the same goal, bringing different strengths to bear is rewarding. The camaraderie within Apache is an incredible experience itself. 
What course have you participated in (as a student) that is your favorite/most memorable?
 Recently, Craig Douglas's ECQC. An exhausting, grind of a course that opened my eyes yet again. 
What course have you taught (or assisted with) at Apache Solutions is your favorite/most memorable?
The 2022 Advancing Everyday Carry series "on the road" 
Name one instructor or course (Not including Apache Solutions) that you think everyone should experience:
Craig Douglas. 
What are your Non-Firearm related hobbies?
Carpentry, Raising Chickens, collecting and sampling quality Bourbon, Scotch, and Irish Whisky. 
Do you have any Major Accomplishments or Certifications you would like to share?
Rangemaster Instructor 
Handgun Combatives Certified Instructor 
Modern Samurai Project Red Dot Instructor 
Law of Self Defense Instructor 
Apache Solutions Low Light Instructor 
Honorary Gunset Red Patch Instructor